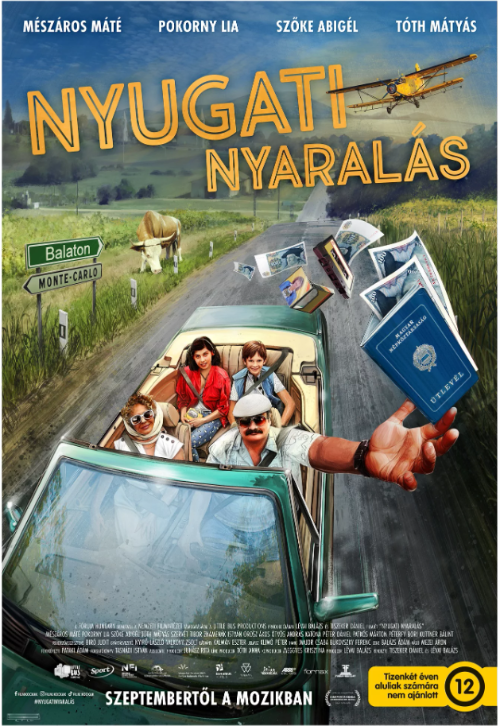 Nyugati nyaralás
crime, comedy (12)
Original Title:
Nyugati nyaralás
Directed by:
Lévai Balázs,Tiszeker Dániel
Starring:
Szervét Tibor, Pokorny Lia, Szőke Abigél, Ötvös András, Orosz Ákos
Running time:
1 hour 30 min.
---
Brief description
Gyuri Maurer's family is about to go on holiday, but instead of four passports, only three arrive. Instead of heading west with a German car and the accompanying papers, they will be tourists coming from the west.
Booking
10:00

12:00

14:00

16:00

18:00

20:00

Friday

October 07

Saturday

October 08

Sunday

October 09

Monday

October 10

Tuesday

October 11

Wednesday

October 12